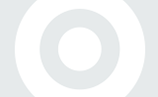 April 15th, 2016
VERSUS RUN is released!
Folks! We proudly present you a new game by Plexonic – Versus Run! Published by our friends from Ketchapp on iOS and Android! Download it right now and have fun!
Սիրելի ընկերներ,
Ուրախ ենք ձեզ ներկայացնել մեր նոր խաղը, որը կոչվում է Versus Run:
Հուսով ենք, որ այն ձեզ բազմաթիվ հաճելի պահեր կպարգևի…
Ներբեռնեք խաղը հե՛նց հիմա…
Дорогие друзья!
Мы рады представить вам нашу новую игру.
Надеемся, что она вам понравится! Все идем срочно скачивать!