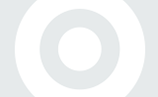 June 12th, 2017
Plexonic Announces 35M Gameplays on Pet Savers and Featuring on Facebook and Sony Xperia Lounge
San Francisco,California: June 12, 2017: Plexonic, a mobile and casual creative games developer announced that their match-3 title Pet Savers reached the milestone of 35M gameplays across various platforms since January 2017. The company also states that Pet Savers have been featured on Facebook for the week of June 8th and Sony Xperia Lounge starting June 12th.
Pet Savers is a challenging match-3 puzzle game with strong meta-game, mixed with elements of farming and city building.
The game objectives are progressing through episodes by playing levels, rebuilding destroyed buildings and structures, farming and harvesting, completing special missions to help main character Foxie to save kidnapped pets from villain Badger.  The gameplay in the levels is classic match-3, spiced up with special boosters, puzzles and obstacles. The boosters help the players to clear items and free trapped animals or unlock hidden objects.
Currently armed with 300+ levels, Pet Savers are available on Facebook Canvas, Android and iOS platforms. The game is free to install and contains in-app purchases. The game is localized in French, German, Spanish, Portuguese, Italian, and Simplified Chinese languages.
"We're excited to reach this important milestone! Having the game featured on Facebook and Sony Xperia Lounge will also help us gain access to much larger audience of fans who specifically like to play match-3 games with embedded meta-games and strong storyline" mentions Gevorg Sargsyan, CEO of Plexonic. "The storyline, which lays in the genre of detectives, together with pet saving theme and great match-3 mechanics, makes the game very attractive for traditional match-3 lovers. This is just the beginning of the saga for Pet Savers! We are continuing to work hard every day to bring more exciting features and improvements to our players."
Pet Savers is currently played in over 100 countries on Facebook, Android and iOS with its top 5 locations being United States (17%), France (10%), Brazil (9%), Germany (7%), and UK (4%).