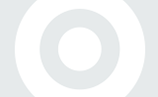 December 14th, 2017
Smashies – New Super Casual Game from Plexonic & WHAT (games)
Plexonic & WHAT (games), announce their new super casual title Smashies.
Set in a mysterious universe, Smashies is a tap-based obstacle game where the players have to master their reactivity and timing skills to win big.
Smash as much glass as possible to collect gems and eat the Burger smashie ball! There are 30 smashies to be unlocked to release the burger.
The intermediate goal for players is to hit the next highscore by progressing through an endless survival mode.
Breaking glass and dodging colorful moving obstacles will allow you to collect enough gems to unlock new cool characters. The game starts with relatively easy levels, but quickly presents the player with increasingly challenging and dynamic obstacles. Colorful blocks are moving and rotating in different directions with various speed, making it even harder to go through the pattern. Collecting chests in the game will allow player to receive additional gems & surprise rewards!
Unlike other super casual games, Smashies has its tasty goals set up ahead of the player. Eating the Burger will bring you to the next 30 smashie balls to get to your next sweet treat. Smashies is available both for Android and iOS platforms.
"Smashies brings fun, simple and surprisingly satisfying experience to its players! We are very excited to release this game with our partners at WHAT (games). We believe that very broad audience of players will be quite engaged with the game! Dozens of meticulously crafted levels will challenge your reaction & skills to the limits!" says Gevorg Sargsyan, CEO of Plexonic. " The game has rather intuitive fast paced gameplay, with super fun characters making it an ideal choice for everyone. Get Smashy!"
###
For media enquiries:
Plexonic
PR and Social Media Department
social@plexonic.com 
https://plexonic.com/
______________________________________________________________
About Plexonic
Plexonic is a social & mobile casual game developer, standing behind more than 45 titles with hundreds of millions of downloads. The company is located in US and Armenia, developing cross-platform casual games along with its real-time apps/games customization platform SALTR.
About WHAT (games)
WHAT (games)® is a mobile game publisher created in 2017 and based in Paris, France. WHAT (games) supports independent developers with its game development, publishing and ad integration expertise.